From the very beginning, QSAR Lab has been transferring chemistry from traditional laboratories to virtual space. The company's offer includes a number of specialized services in the field of computational chemistry and toxicology. Using in silico methods, data analysis, machine learning and artificial intelligence, we will help you increase the efficiency of your research, reduce costs and boost innovation.
Our knowledge and services support the development of industrial and scientific units in such industries as chemical, agrochemical, pharmaceutical and cosmetics. Our activities are a synergy of digitization and Green Deal assumptions in the field of computational chemistry.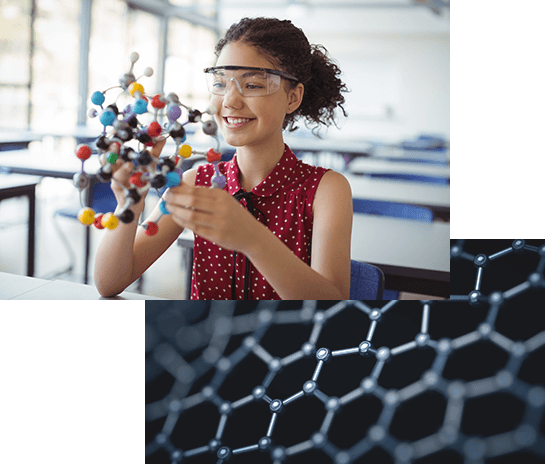 Our interdisciplinary research team consists of specialists in the field of computer design and analysis of new, safe chemicals, nanotechnology, nanotoxicology, chemical statistics and chemometrics.
CEO and Scientific Director of QSAR Lab Prof. dr. hab. Tomasz Puzyn is a world renowned specialist in the field of chemoinformatics and environmental chemistry and co-author of fundamentals of computational nanotoxicology. His works have been cited more than 2500 times (h=29).
QSAR Lab's research and development activities primarily concern the development of innovative computer methods for the design and health risk assessment of technologically advanced nanoparticles and nanomaterials.
QSAR Lab is a pioneer in computer modeling of biological activity / toxicity / physicochemical properties of nanomaterials. QSAR Lab members were the first to adapt the QSAR / QSPR methodology to the specificity of nanoparticles.
Currently, QSAR Lab is involved in the implementation of 5 research and development projects (PATROLS, RiskGONE, NanoSolveIT, CompSafeNano, DIAGONAL) financed by the international framework program of the European Union – HORIZON 2020 – as well as two projects financed by the NCBR Fast Track program.
Thanks to international research projects carried out in cooperation with partners from Europe, North America and Asia, our scientists participate in the creation of legislation and research standards regarding chemical safety in Poland, Europe and the wider world.
Start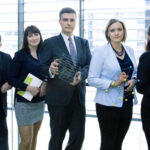 Masz jakieś pytania?
Skontaktuj się z nami...